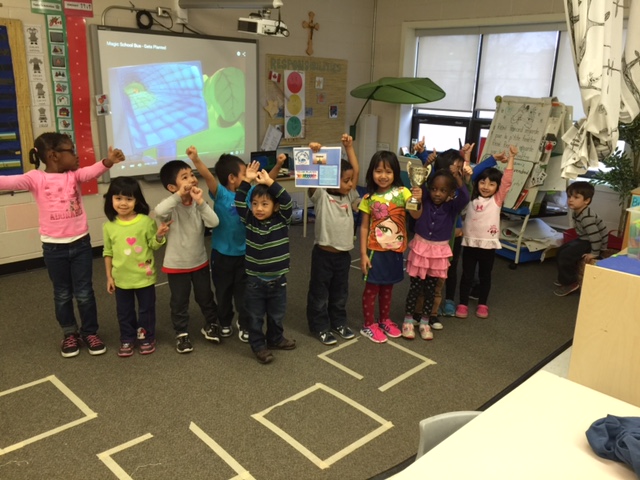 Our FDK Class One – winners of this week's St. Anthony Super Star award
Anthony This Week
Monday, November 16
Bullying Awareness and Prevention Week – focus on Digital Citizenship
Squirmies – lunchtime
Tuesday, November 17
Table tennis after school
Orkidstra starts today
Wednesday, November 18
Waste-free Wednesday
Thursday, November 19
Recycle Day at St. Anthony Catholic School- PLEASE recycle today!
Boys Volleyball Maria away – St. George
Friday, November 20
PD Day – school closed
Teacher Notes for this week
Ms. Draper's Kindergarten Class

Full Day Kindergarten News!  Week of November 9-13th.
Our FDK students enjoyed some of the warmer weather we experienced last week.  We enjoy our time on the big yard from 8:30-8:45 am for both FDK1 and FDK2,  as well as 11:35-12:15 with the whole school.  Our FDK class also spends time outside on the smaller daycare yard from 2:30-2:50pm, weather permitting.  It is great to get outside with our FDK classes and students enjoy this time playing actively, connecting with friends and siblings and also exploring nature, the leaves and sand area!  Thank you for sending warm mitts, hats and jackets as we know colder weather is on the way!!
Students also have scheduled gym times and a weekly visits to the learning commons to visit our librarian, Mrs. Iverson.
We are working on "Teamwork" and showing that we are team players.  We are signing songs about teamwork and showing excellent cooperation and participation in this area!
We will be holding interviews for three days, November 10th, 11th and 12th to make sure we see all of our parents.  We are looking forward to your scheduled visit this week.  Please do not hesitate to contact us if needed at 613-235-0340, if you need to reschedule or change your interview.
Our focus this week will be on Remembrance Day.  We will be attending the ceremony in our school gym and learning the importance of this special day.
Full Day Kindergarten News!  Week of November 16-20th.
Congratulations to FDK1 this week, we are Superstars for the week and we won a trophy to keep in our class for the week.  Students are very motivated by our Superstar award and have shown amazing teamwork, respect, and cooperation.
This week we will begin to learn how we prepare for winter, how animals get ready for winter and the changes that are coming!  We will read stories that focus on this topic such as "Bear Snores On" and singing songs such as "Hibernation, Winter Hibernation!"
Students loved the story about ""If You Give A Mouse a Muffin".   We will be using this story to start a new unit on Measurement in Math, where students will measure out ingredients to make our own muffins.  We will also start to measure our hands, feet and other items using cubes.  Many hands-on activities make learning fun and interactive.
Thank you for your participation in our Parent-Teacher Interviews.  We enjoyed sharing great information with you about your child and we appreciate your commitment to establishing consistent communication between home and school!
There will be a PD Day on Friday November 20th!  No school for students on this day!  We are looking forward to a great week of learning, cooperating and sharing!
Ms. Myer's Class
As the "Wonderful Ones" marked Remembrance Day on November 11th, we took the opportunity to think carefully about how each of us can be an instrument of God's peace. We read the story I Call My Hand Gentle  and the children came up with some great ideas of how they could use their hands in peaceful, positive ways. The coming week is "Bullying Awareness and Prevention" week across schools in Ontario. We will continue to explore the story of the Good Samaritan, thinking of ways we can be like the Samaritan. In math we will focus on sorting objects into groups based on various attributes (i.e. the objects' colour, size, shape, design, or use). You can reinforce this concept at home by sorting items you have (e.g. toys, socks, kitchen objects) into 2 or 3 groups and asking your child to try to guess what rule you used to sort the objects. Thank you to all parents who took the time to attend their child's parent-teacher interview last week.   Your insight and feedback is invaluable. We look forward to a short but busy week! Friday, November 20 is a P. D. day – no school for students!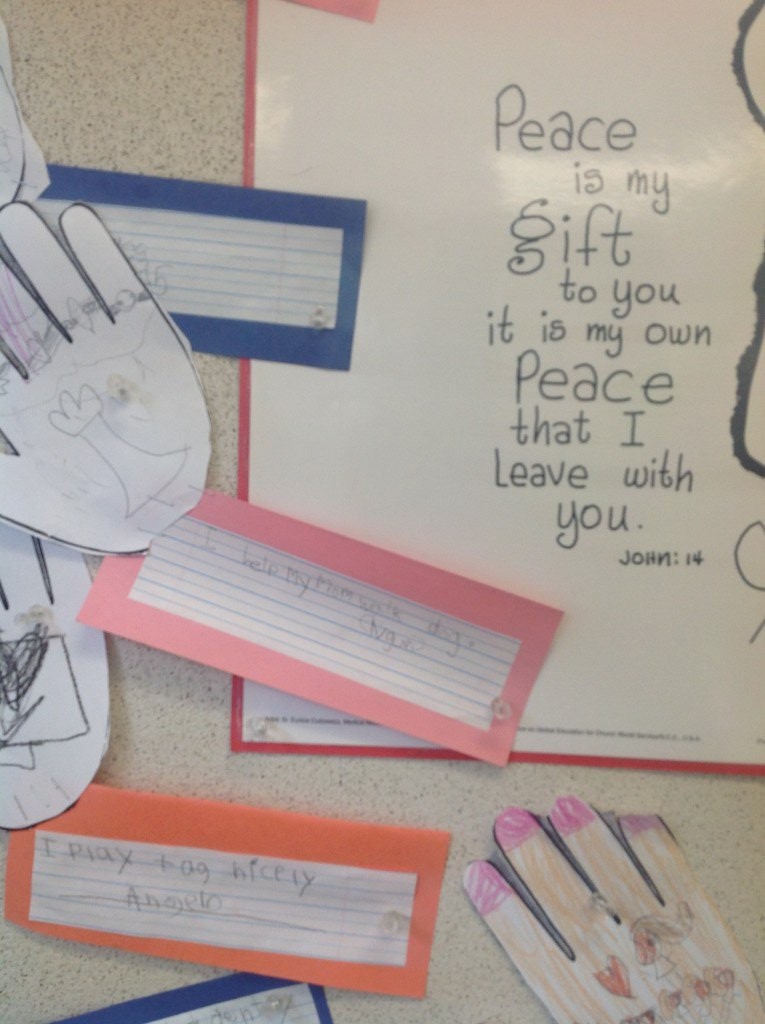 Ms. Moga's Grade 2 Class
We had another great week in grade 2 with lots of learning taking place! We looked at non-fiction books and discussed the different features such as headings, labels, the index, and captions. This also helped with our animal research assignments in science. In math, we learned about concrete graphs and pictographs.
Friday is a PD day this week; therefore we only have four days of school. We are continuing many of our units. In gym, we will learn another game called "Clean House" and continue to play Newcombe ball. In religion, we will discuss different saints and how they lived their lives like Jesus. In language, we will begin to retell fiction texts using a Go Map graphic organizer (putting our retell into writing). We will continue to read non-fiction texts and use the different features to help us determine what is important. In art, we are continuing to examine symmetry and to produce pieces of art that demonstrate symmetry. Finally, in math we are continuing with graphing; specifically,  we will learn about calendar data and bar graphs.
Follow our learning on Twitter @MogaOttawa
Mrs. Rupnik's Class
Thank-you for coming to our scheduled Parent-Teacher Conferences at St. Anthony Catholic School.  Research has shown over and over again that the most successful students have a high percentage of parent involvement.  This week we will continue to work on making connections to better understand stories we read.  A rhyming booklet will be sent on Thursday for homework. Please sit with your child and review the rhyming words in the booklet. Rhyming is important because it helps prepare children for early reading and it also helps to support oral language development. Friday, November 20 is a PD Day and school will be closed. 
News from Ms. Manzoli's  Grade 3/4  class 
Thank you to all the parents who were able to come out to parent teacher interviews.  Having the time to discuss your child's progress is an important part in your child's learning.  As we move forward, students will be able to continue working on their learning goals for the rest of this term.
Reminder that this week is a short week for the students.  Friday is a PD day for all students and there will be no classes.  Students are working very hard to maintain their stamina during our daily 5 stations during language.  We continue to work on recount writing using the hamburger model for paragraphs.  This week we will begin writing about a favourite event.  In math, we continue with patterns and will look at patterns on grids.  A reminder to check your child's agendas for instructions on another math program called Mathletics.  Passwords and usernames will be handed out.  
This week marks the beginning of Bully Awareness, we will be having several discussions about what makes a bully a bully and how we deal with certain situations.  We will also begin various lessons on Being a good digital citizen where the children will learn how our digital world can be a place where bulliness occurs.  Below you will find the cover a book that we will explore this week.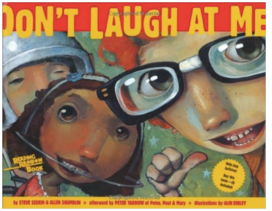 Have a great week.  
Mrs. Troccoli's Grade 4/5 Team News
The students participated in a wonderful school-wide ceremony to commemorate Remembrance Day.  This related directly to the activities the students completed in the classroom.  The students worked cooperatively to create a beautiful poppy cross, that was proudly displayed during the ceremony, and doves that were decorated with ideas of peace. The Grade 4/5 team has an appreciation for how fortunate we are to live in such a peaceful and free country like Canada.
It was great to meet parents during interviews or speak with parents on the phone. Your continued support in your child's education makes for greater gains in your child's learning.
Thank you!!
The students will be learning how to be a "Good Digital Citizen" through focussed lessons.  It is important with all the technology that is available to our students that they respect it and use it appropriately and safely. As the week progresses ask your child some of the lessons they have learned on how to be a good Digital Citizen.
Students should continue to read each evening and use Raz Kids to help with reading and comprehension. The students will be having a math test on Addition and Subtraction early next week so they should be practicing these concepts at home.  Nelson Math is a good website they can use for review.
Have a wonderful week!
M. Girard's Classes
 2e  Français Oral: « réflexes de conversation» 2 incluant les nombres de 0 à 60, téléfrançais épisode 4
Français lecture: cycle de lecture 4e partie (ce que fait chaque personnage), nos phrases d'automne
Études Sociales : Le carnet de voyage (page couverture et localisation de 6 pays à l'étude)  
 3/4e Français Oral: « réflexes de conversation» avec être, avoir et aller Français Lecture : L'histoire de Sophie Laplante (Visages 2, pages 64-65)
Français écrit: Madame Lafumée (fin), texte à trous «Un feu dans la nuit»  Études Sociales : Les régions physiques canadiennes (grande révision)
 4/5e Immersion Français Oral: conversation basée sur les structures des dictées novembre  Français Lecture: cycle de lecture (étapes 5 et 6) Français Écrit: dictées 4e et 5e (mardi 17 novembre)  Danse : projet final en duo  Études Sociales : Savais-tu que? (tâche finale avec un/une partenaire) 
The girls volleyball team attended the School Board tournament last Thursday at St. George School. St. Anthony Catholic was well represented by 10 terrific team members!  All the lunchtime practice paid off as the girls won 5 out of 7 games, placing third overall. Their teamwork and spirit were a winning combination!  Way to go, girls!!
Ms. Myers